TOUCHLESS OFFICE WATER PURIFIER

The Clean Contact bottleless water purification system is a budget-friendly option for small offices or businesses that need a reliable drinking water source. Capable of producing up to 80 gallons of purified drinking water in a day, the Clean Contact machine offers an anti-microbial touchpad surface for easy, worry-free dispense. Water is also sent through a UV light, further eliminating any lingering bacteria viruses in the office water cooler. Get your free trial for The Clean Contact bottleless water cooler started today!
Specifications
Dimensions: 12.99" W x 48.84" H x 17.2" L
Weight: 55 lbs
Cold Tank Capacity: 1.82 gallons
Hot Tank Capacity: 0.5 gallons
Dispense Area: 10.75" tall
Recommended Water Pressure: Do not exceed 60-70 psi
Rated Voltage / Frequency: 120v/60Hz
Power Consumption: Hot: 2.5A/300W | Cold: 1.0A/120W

Why Choose the
Basic Water
Cooler?
Why Choose the
Basic Water
Cooler?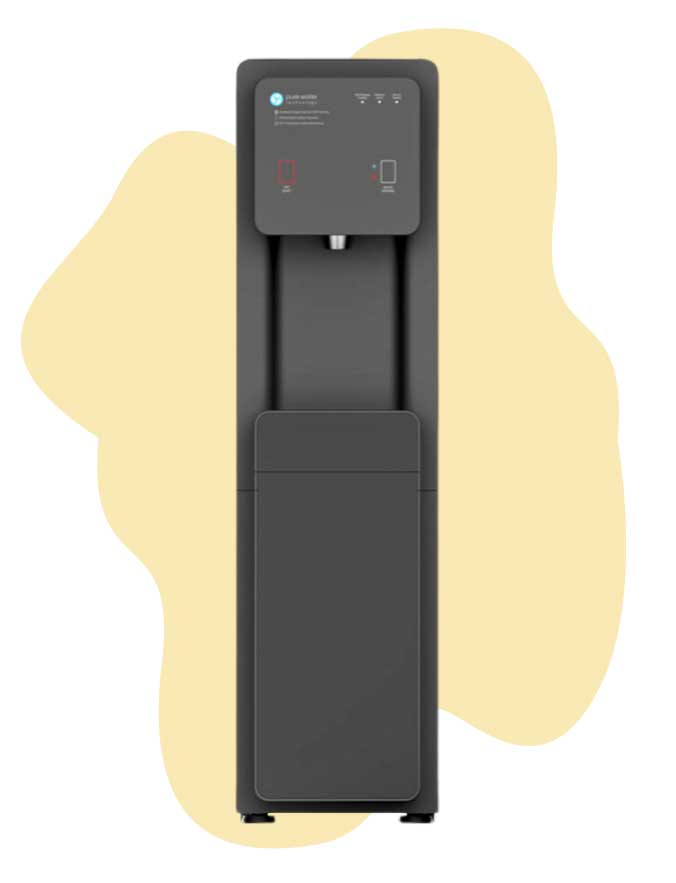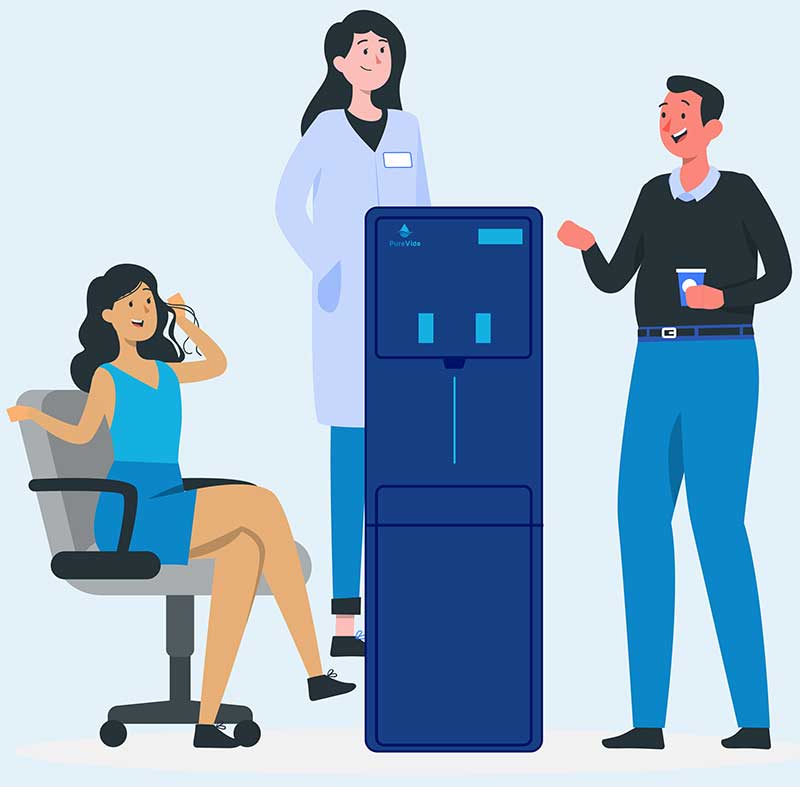 Sign up for a
free 7-day trial!
Snag a free trial on any of our bottleless water coolers today!